Milagros
"

Millie

"

Gonzalez-Scott
Millie is co-owner of Scott Business Group, LLC; a talent acquisition solution headquartered in Phoenix. The company was founded in 2003 by Millie and her husband, Greg.
We offer staffing and recruiting services to our clients (temporary, temporary-to-hire and direct hire).  Our premier customer service and our commitment to our clients' success are the pillars of our business success. 
Millie is a Board Member of the AMCA (Associated Minority Contractors of America) she is a strong contributor to the board and chairs the Membership Committee.  In this role, she is working to increase the organization's membership.  AMCA supports MBE's business growth and development.
Scott Business Group is extremely active in the community.  Currently, we maintain relationship with: AWEE (Arizona Women Education and Employment); Goodwill, Workforce Connection and Veteran's Affair.  Whenever possible, we work with these organizations to find employment for the candidates they serve.
Contact info:
Email:  mg.scott@thescottbusinessgroup.com
Phone: 602.410.3505
Website: www.scottbiz.net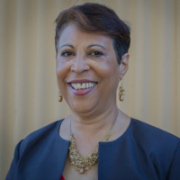 Milagros
"

Millie

"

Gonzalez-Scott